Anthony J McMichael AO, MB BS, PhD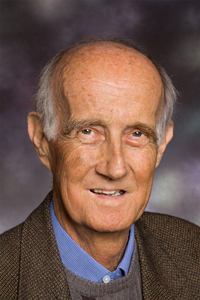 Professor Anthony McMichael will be remembered as much for his warmth, generosity of spirit and dedication to his family as for his work in the fields of environmental epidemiology, public health and climate change science.
Professor McMichael, who died on 26 September 2014 at the age of 71 from complications related to influenza and pneumonia, was regarded as a leader of the pioneering generation of epidemiologists who brought the field to prominence in the 1970s and 1980s.
In his most recent publication for the MJA, Professor McMichael led a dozen prominent Australian medical practitioners and researchers as signatories to an open letter to the Prime Minister, urging action and inclusion on climate change (https://www.mja.com.au/journal/2014/201/5/open-letter-hon-tony-abbott-mp).
"I visited Tony in Canberra Hospital a week [before his death]", wrote Professor Stephen Leeder, Editor-in-Chief of the MJA (http://blogs.crikey.com.au/croakey/2014/09/27/paying-tribute-to-professor-tony-mcmichael-one-of-the-worlds-public-health-champions).…