Assessing and treating functional disorders
Author: Catherine Yelland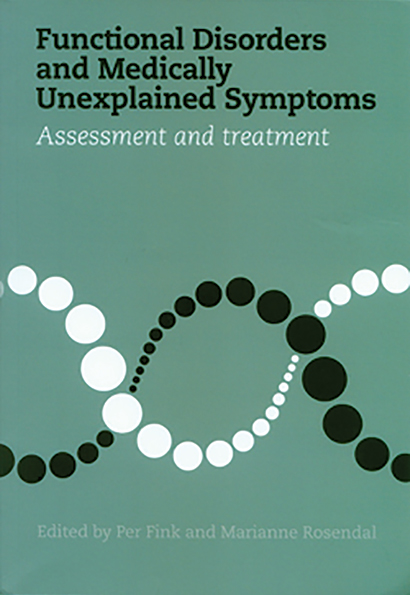 Functional disorders and medically unexplained symptoms: assessment and treatment. Per Fink and Marianne Rosendal, editors. Aarhus, Denmark: Aarhus University Press, 2015 (258 pages). ISBN 9788771248517.

The Research Clinic for Functional Disorders and Psychosomatics at Aarhus University Hospital in Denmark is the background for this book and its authors. This setting differs from the workplace of most Australian doctors, but many of the challenges are the same. Functional disorders are defined as "physical symptoms that cannot be attributed to any known, well defined, physical or psychiatric disorder". "Medically unexplained symptoms, "bodily distress disorder or syndrome and health anxiety" are also useful descriptions for some patients.
The book covers the historical and cultural background, prevalence, diagnosis and classification of functional disorders. Some of this is rather Eurocentric. Theories of causation and contributing factors, including the doctor's role, will be familiar to many readers. The chapter on patients' symptom perception and illness belief is short but helpful.
Of most interest, but perhaps of less practical use, is the treatment plan used in this clinic. There…