Theory, history and contemporary topics for medical education scholars
Author: Victoria A Brazil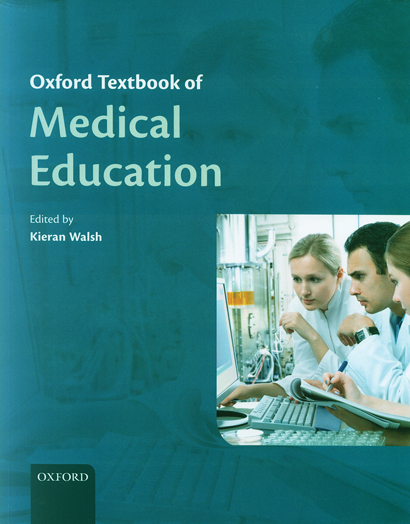 Oxford textbook of medical education.
Kieran Walsh, editor. Oxford University Press, 2013 (784 pp, £207.50). ISBN 9780199652679
The Oxford textbook of medical education is a serious tome, appealing mainly to the professional and academic medical educator. Kieran Walsh, Clinical Director of BMJ Learning, has drawn together an impressive array of international, diverse and well credentialed contributors across the breadth of medical education.
At over 700 pages of heavy text format, it is not a light read. There are few illustrations and only occasional black and white photos. The book is strong on theoretical underpinnings and the history of medical education practice, which suits some readers more than others. For example, the chapter on curriculum offers 15 definitions of the term, dating back to 1918.
The overall structure would be familiar to readers working in medical education, with sections…