Upstream or downstream?
The river analogy helps describe the health continuum from prevention to treatment
Winner — Medical student category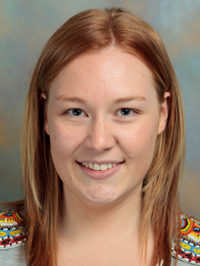 When I first looked at a map of Alice Springs, the ephemeral Todd River was marked as a deceptive blue snake, winding its way through the centre of town. For the local Arrernte people, the river is known as Lhere Mparntwe. In my head, I pictured a desert oasis, brown-skinned children gleaming with sun and water, screaming with glee as they plunged from rope swings into the cool river water. During my first week in Alice, somebody told me that it's only after you have seen the river flow three times that you can be considered a local. The rest of the time it is just a dusty creek bed, filled with the soft rusty sand that has now found its way into almost every item that I own.
In public health, there is the concept of "upstream" and "downstream" factors. The analogy of the river is used to describe how pre-existing social, cultural, financial, environmental and historical factors ultimately go on to influence health outcomes in a profound way.1
The children's ward at Alice Springs Hospital is busy. The nurses exasperatedly chase a young…